Boston and Toronto
November 1999
I decided to take a 'between jobs' holiday prior to starting at Imago QA and visited both Boston and Toronto where I have friends currently working. For me, the highlights were:
Boston
Fine Arts Gallery
An amazing woman's Museum (name to be confirmed)
Aquarium
not forgetting the parks in their autumnal glory

Toronto
Royal Orantaio Museum (which fit my history together)
Art Galley with numerous Moore sculptures
Zoo
Racoons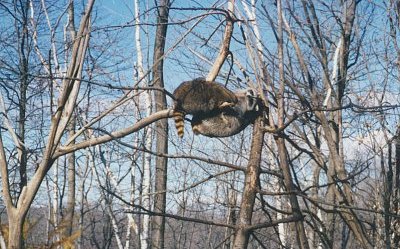 I'm afraid I found the Niagara Falls a bit of a disappointment size wise, although seeing a pair of rainbows did make up for it. It was bitterly cold during my visit, which explains why I have more fond recollections of Boston.
If you are planning a trip, I recommend you remember the following:
More warm clothes than you possess
Marmite
To warn your friend with your ETA
BON VOYAGE