Hi Welcome to Bishnen Tisani's Homepage

I'm a South African outdoorsy individual who loves reading, drinking fine wines and surrounding myself with tons of like minded, good humoured people.
Paradise?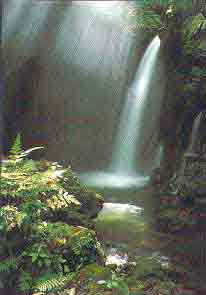 I think this picture of the Amazon jungle is really cool. It's the only one I could find that would describe my ideal environment. I like the water, green lush environments which enhance inner peace.
What would I do if I had all the money in the world?
Just chill. Read all the books I never have any time to read. Write a novel, travel around the world several times. After all that I'd probably get terribly bored and would have to find a meaningful project. Like help starving kids in Africa perhaps? Chances of my ever having all the money in the world are the same as my chances of winning the National Lottery so no worries there.
Favourite Books and CDs?




Favourite books include God of Small Things by Arundhati Roy which won the Booker Prize for the year in which it was published. Great intensive and complex book exploring many interlinked issues, its a must read. Also, Rian Malan with My Traitor's Heart exploring South African political issues from a different perspective. I loved the humility with which he explored all the difficult issues. Next are my favourite CDs there's Sade, classic. Enough said. Then there's Alanis who's mistaken for a man-hating vigilante. It's pure emotion great CD for any mood, she won several Grammy's for this CD another classic.