Welcome To My First Web Page
Hello, Good Evening and Welcome, whatever time of the day it is. Welcome to my first web page,
and I realise how poor it is so no nasty comments please!
Looking particularly fine....even if I do say so myself...
One day all this will be mine...or...A Fine View of Toulon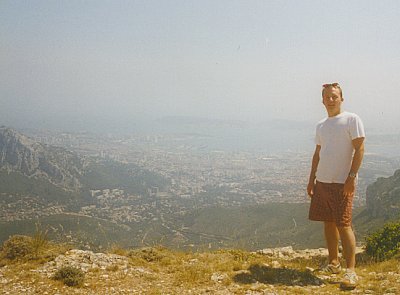 Why not check out what "THE ROCK IS COOKING" here;
The Ultimate in Sports Entertainment
Or visit the home of the Gods...
North Londons Finest !
My fave Arsenal players of all time are..
Ray Parlour
Perry Groves
Jimmy Carter

Some good current ones are
Thierry Henry
Nwanku Kanu
Dennis Bergkamp

Is this the coolest man on telly ??